The weather is finally warming up and according to our calendars it is time for spring. Which also means it is a busy time for farmers. They are in the fields planting, harvesting winter crops and spreading manure…and the list does not stop there.
Coming from a family where both parents are farmers, I know there isn't much "free" time to get away from the farm for a little rest and recovery during this time of the year.
What if you didn't have to travel far to take a short little vacation for free? Did you know you that on June 1-2 you can ride or hike the bike trails, take your ATV/UTV on public trails or pack up the fishing poles and bait and fish anywhere in Wisconsin for free? And, on Sunday, June 2, you get free admission to state parks too! You heard it right, you can fish, bike, hike get into state parks and ride ATV/UTV's for FREE!!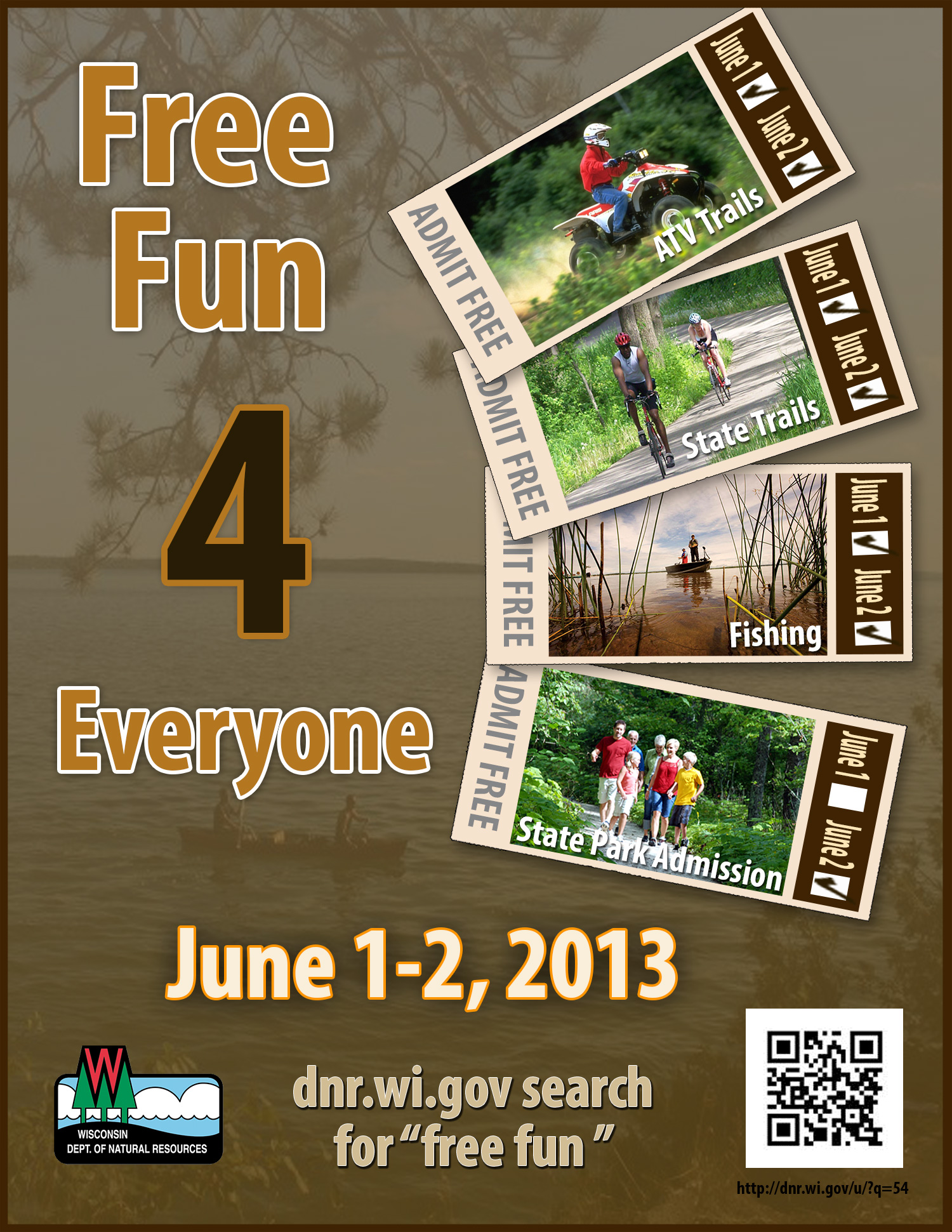 Free Fishing
If fishing is your thing grab the fishing pool and cooler and head out to the open water. 
Free Trail Use
Brush the dust off the bike, pack a snack and find a trail near you to enjoy.
Free ATV/UTV Riding
Gas up your ATV or UTV and ride the miles of trails that Wisconsin has to offer. 
Free Park Admission (June 2 only)
No need to purchase a state park sticker for Sunday, June 2- admission is free.  Pack a picnic, grab your hiking shoes and visit one or maybe even three, of Wisconsin's state parks. 
Find the fun in your backyard, take a short break from the farm fields and enjoy Wisconsin's natural resources June 1 and 2 where the fun isn't far away. Don't just take my word for it, get out and enjoy the outdoors.